<< Back to main
Spring CSA Newsletter Week 8
Posted 3/27/2017 9:04am by Caroline Cicatko.
Check Out What's In Your Share
Traditional Regular Share~
Granny Smith Apples, York Apples, Collards, Salad Dressing, Red/White Potatoes
Traditional Large Share~
Granny Smith Apples, York Apples, Collards, Salad Dressing, Red/White Potatoes, Red Onions, Garlic, Romaine Lettuce
Item of the Week: Granny Smith Apples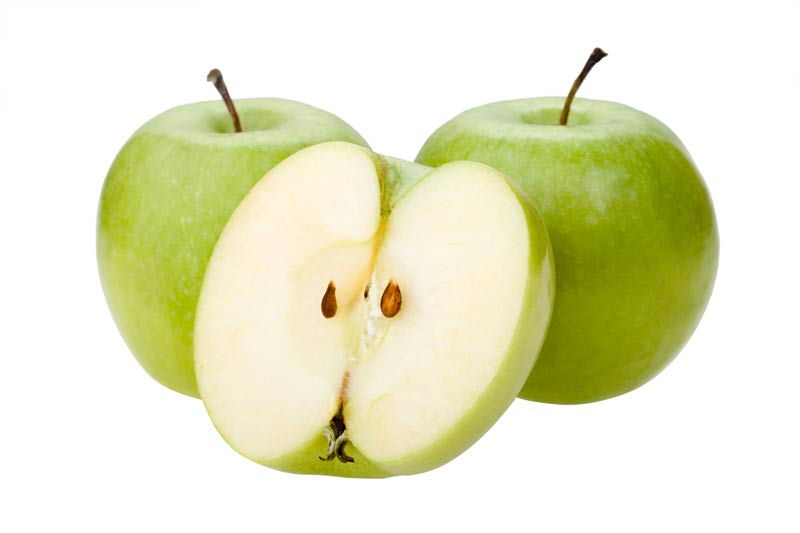 Granny Smith apples are a crisp, tart apple that make a delicious snack or a tasteful addition to recipes. Because these green apples are have a higher acid content than other apples, they take longer to go brown once you cut into them. Toss diced Granny Smith apples into salads or stir them into your oatmeal at breakfast. Caramelize chopped Granny Smith apples with a touch of butter and cinnamon to make a warm topping for frozen yogurt. No matter how you enjoy these tart green apples, your body will reap a nutritional harvest of benefits.
Granny Smith apples make a guilt-free addition to your weight-loss efforts. They are naturally low in calories, providing a minimal 80 calories for a medium 3-inch piece of fruit. The high fiber content of Granny Smith apples further helps your weight-loss goals by improving satiety.
Don't Let Your Produce Spoil, Here's Some Simple Storage Tips
Granny Smith Apples

:

Keep apples in the refrigerator to

maximize

storage life.
York Apples

: Keep apples in the refrigerator to maximize storage life.
Collards

: Refrigerate in a plastic bag, do not rinse until ready to use.
Red/White Potatoes

: Store potatoes in a cool and well ventilated place, do not place in the refrigerator this will then cause a potato's starch to convert to sugar, resulting in a discoloration and off taste.
Red Onions

: Keep onions as cool as possible and away from light. A good storage onion kept in a cold, dark place will retain its eating quality for 10 to 12 months.


Garlic

: Garlic bulbs need to be kept in a basket or something similar in a cool and dark place, such as a pantry. Do not store fresh garlic in plastic bags or sealed containers, this will cause molding.

Romaine Lettuce

: Store these lettuces unwashed in a loosely closed plastic bag in the refrigerator. They will keep for 2 to 3 days.
Yummy Recipes for Your Fresh Produce
Granny's Sweet and Tart Apple Crisp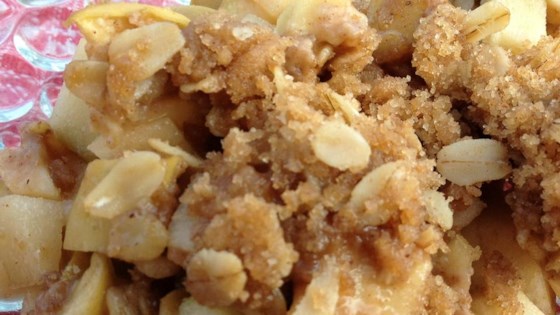 3 Granny Smith Apples, cut into 1/2 inch cubes
3/4 cup brown sugar
1/2 cup old-fashioned oats
1/2 cup all purpose flour
3/4 teaspoon ground cinnamon
3/4 teaspoon ground nutmeg
1/3 cup butter, softened
Preheat oven to 350 degrees F (175 degrees C).

Spread diced apples into the bottom of a 9-inch square baking dish.

Stir brown sugar, oats, flour, cinnamon, and nutmeg together in a bowl. Mash softened butter into the sugar mixture with a fork until you get a crumbly consistency; spread over apples to cover.

Bake in preheated oven until the apples are tender, about 30 minutes.
Braised Collard Greens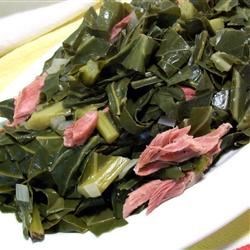 2 pounds collard greens--rinsed, seemed and thinly sliced
2 pounds fresh ham hocks
1/2 pound salt pork
3 quarts chicken stock
1 cup chopped onion
2 bay leaves
1/4 teaspoon red pepper flakes
2 tablespoons white sugar
salt and freshly ground black pepper to taste
2 teaspoons red wine vinegar
Place ham hocks, salt pork, onion, bay leaves, red pepper flakes, and sugar in a large pot with the chicken stock. Bring to a boil, reduce heat to simmer, and cook for 30 minutes.

Stir collard greens into the pot, and bring to a boil. Reduce heat to simmer, and cook for 30 minutes, or until greens are tender. Season with red wine vinegar and salt and pepper to taste.
Roasted Potatoes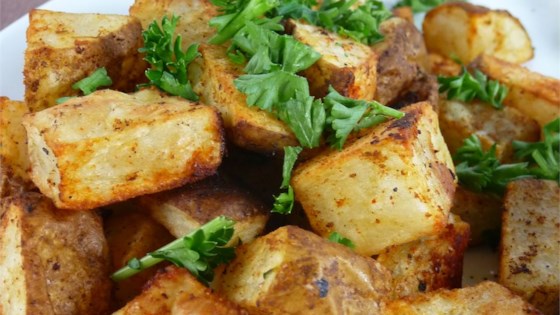 2 pounds potatoes, cut into quarters
2 tablespoons vegetable oil
1 teaspoon salt
1/2 teaspoon freshly ground black pepper
1/2 teaspoon dried rosemary, crushed
Preheat oven to 450 degrees F (250 degrees C).

Place potatoes in a large roasting pan and toss with oil, salt, pepper, and rosemary until evenly coated. Spread out potatoes in a single layer.

Bake in preheated oven for 20 minutes, stirring occasionally. Serve immediately.
Balsamic Chicken with Red Onions and Potatoes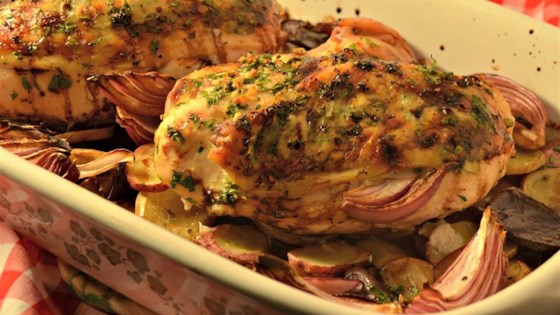 2 tablespoons olive oil, divided, or more to taste
3 red potatoes, sliced 1/4 inch thick
1/4 cup, minced fresh parsley
3 cloves garlic, minced
2 whole split chicken breasts with skin
kosher salt and ground black pepper to taste
1 large red onion, cut into wedges
3 tablespoons balsamic vinegar
Preheat oven to 375 degrees F (190 degrees C).

Pour 1 tablespoon oil into a baking dish. Arrange potato slices in the bottom of the dish.

Mix parsley and garlic together in a small bowl.

Season underside of the chicken breasts with salt and pepper. Loosen skin and push parsley and garlic mixture underneath.

Place chicken on top of potatoes in the dish. Arrange onion wedges around chicken. Drizzle remaining 1 tablespoon olive oil and balsamic vinegar over chicken.

Bake in the preheated oven, basting occasionally with juices, until an instant-read thermometers inserted into the center reads 165 degrees F (74 degrees C), about 30 minutes.