<< Back to main
Spring CSA Newsletter Week 7
Posted 3/20/2017 5:19pm by Caroline Cicatko.
Check Out What's In Your Share
Traditional Regular Share~
Greens, Pink Lady Apples, Red Radishes, Leeks, Covington Sweet Potatoes
Traditional Large Share~
Greens, Pink Lady Apples, Red Radishes, Leeks, Covington Sweet Potatoes, Fingerling Potatoes, Asian Pears
Item of the Week: Asian Pears
Asian pears vary in color from golden yellow to russet green and are often times speckled with small brown spots. Additionally asian pears can vary in shape and size, they are mostly a round squat shape similar to that of an apple. They are very crunchy in texture and the creamy white flesh of the Asian pear is exceptionally juicy with a sweet low acid flavor and fragrant aroma. Unlike regular Asian pears are sold ripe and maintain their crisp texture long after being picked.
Asian pears are available year around. They are low in calories and a great source of vitamin C.
Don't Let Your Produce Spoil, Here's Some Simple Storage Tips
Greens

: Store in the refrigerator, do not wash until ready to use.
Pink Lady Apples

: Place in produce drawer in refrigerator.
Red Radishes:

Cut off the tops and keep the roots unwashed in the refrigerator.
Leeks

: Refrigerate in a plastic bag do not wash until ready to use.

Covington Sweet Potatoes

: Store in a cool dark place such as a pantry shelf. Exposure to too much sun or heat will cause them to sprout and dry out
Fingerling Potatoes

: Store in a cool spot in the pantry

Asian Pears

: Store pears in produce drawer in refrigerator
Yummy Recipes for Your Fresh Produce
Candied Sweet Potatoes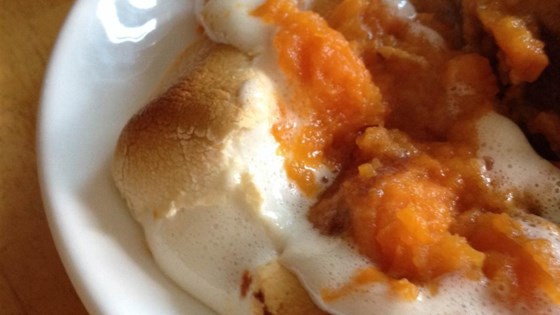 4 pounds sweet potatoes, quartered
1 1/4 cups margarine
1 1/4 cups brown sugar
3 cups miniature marshmallows, divided
ground cinnamon to taste
ground nutmeg to taste
Preheat oven to 400 degrees F (200 degrees C). Grease a 9x13 inch baking dish.

Bring a large pot of water to a boil. Add potatoes and boil until slightly underdone, about 15 minutes. Drain, cool and peel.

In a large saucepan over medium heat, combine margarine, brown sugar, 2 cups marshmallows, cinnamon and nutmeg. Cook, stirring occasionally, until marshmallows are melted.

Stir potatoes into marshmallow sauce. While stirring mash about half of the potatoes, and break the others into bite-sized chunks. Transfer to prepared dish.

Bake in preheated oven for 15 minutes. Remove from oven and cover top evenly with remaining marshmallows. Return to oven and bake until marshmallows are golden brown.
Pickled Ginger Asian Pear Coleslaw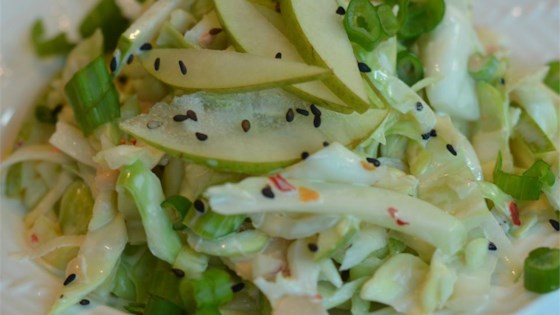 1/2 cup mayonnaise
1/3 cup seasoned rice vinegar
1/2 teaspoon yellow miso paste, or more to taste
1 teaspoon chili-garlic sauce (such as Sriracha) to taste
1/2 small head of cabbage, thinly sliced
1 large Asian pear, thinly sliced
1/3 cup finely sliced pickled ginger
1/4 cup sliced green onions
1 teaspoon toasted sesame seeds
salt to taste
Whisk together mayonnaise, rice vinegar, miso, and chile-garlic sauce in a large bowl.

Stir cabbage, pear, and ginger into the mayonnaise mixture until well coated. Stir in green onions and sesame seeds. Season with salt to taste.
Roasted Radishes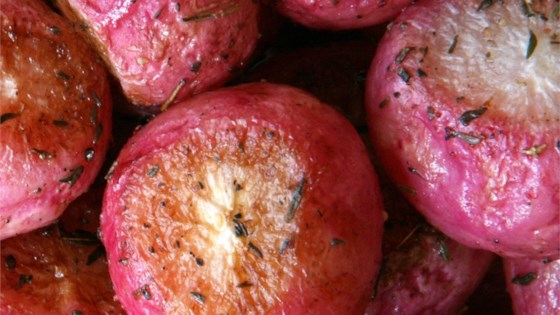 2 bunches radishes, trimmed
2 tablespoons extra virgin olive oil
1 teaspoon ground thyme
salt to taste
1/2 lemon, juiced
Preheat oven to 450 degrees F (230 degrees C). Line a baking sheet with aluminum foil.

Cut radishes into halves; cut any large radishes into quarters. Stir olive oil and thyme together in a bowl and toss radishes in mixture to coat. Spread radishes onto prepared baking sheet; sprinkle with salt.

Preheated oven until tender but firm in the centers, tossing every 5 minutes, 15 to 20 minutes. Drizzle with lemon juice.



Leek and Potato Soup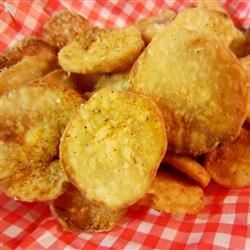 2 tablespoons butter, or more as needed
2 leeks, cleaned and chopped
1/2 cup onions chopped
6 potatoes, peeled and cubed
4 cups chicken broth
1 cup half and half
4 ounces shredded Cheddar cheese
1 tablespoon chopped fresh parsley
1 teaspoon garlic powder
salt and ground black pepper to taste
Melt butter in a pot over medium heat. Cook and stir leeks and onion until vegetables are tender, about 5 minutes.

Stir potatoes and chicken broth into onion mixture; simmer until potatoes are tender, 20 to 25 minutes.

Pour half-and-half into potato soup and continue to simmer until slightly thickened, about 15 minutes more.

Stir Cheddar cheese, parsley, garlic powder, salt, and black pepper into soup until cheese is melted, about 5 minutes.